Posted by SpaceBass
on November 20th, 2008 filed in
tips
,
trailheads

Sure, if you want to be a part of President-Elect Obama's cabinet, you'll need to go through an extensive vetting process, even if your husband used to actually be president himself. But say you'd rather just join up with Scotland Yard to investigate a vast international money laundering conspiracy? Heck, all they need is your email address, thanks to superior UK efficiency.
Blood money? Yeah, we got blood money…via FedEx even! In fact, according to the Stop the International website, all of the money we had in our pockets also seems to be tainted. And we only know how to get blood stains out of our clothing and our carpeting, off of our walls and shiny surfaces, and blocked from further reflection in our psyche. Dang it!
Along with a few other people, we received a package from Chief Inspector Louis Salinger requesting our help in stopping the International Bank of Business and Credit, colloquially known as "The International." This follows along on some previous reports from overseas about deaddrop caches secreted around the world. This is the craziest way to run a criminal investigation we've ever seen.

Letter – Click to Enlargenate
The package contained a USB flash drive as well, with more supposed evidence. A listing of the directory structure can be found here, and all of the files are duplicated on site in the same structure (who knows what is and isn't important?).

USB Drive
One of the files on the USB Drive, along with some photo and document images, was a cryptic MP3 message:
Audio clip: Adobe Flash Player (version 9 or above) is required to play this audio clip. Download the latest version here. You also need to have JavaScript enabled in your browser.
We're told a live event was held in Los Angeles yesterday, which sorta fits with the map that was included in our package. More photos after the jump, so you can get the jump on this new campaign! Discussion underway at Unfiction.


Map – "Evidence Drops/Cache Locations: Los Angeles, New York, London, Berlin"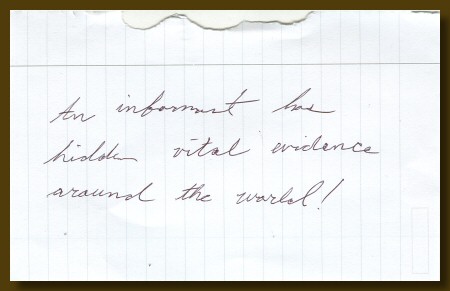 Note: "An informant has hidden vital evidence around the world!"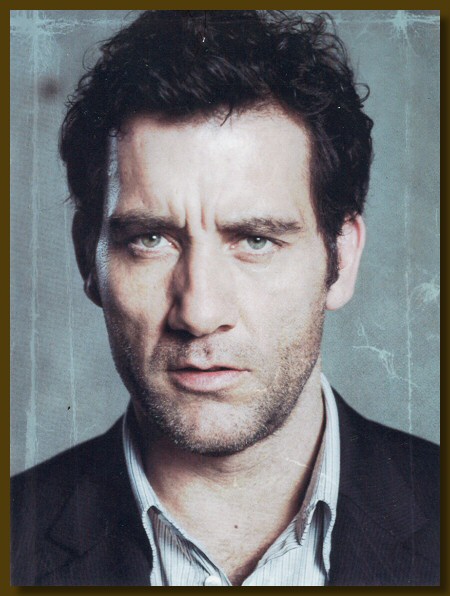 Louis Salinger

Letter, Photo, and USB Drive

Blood Money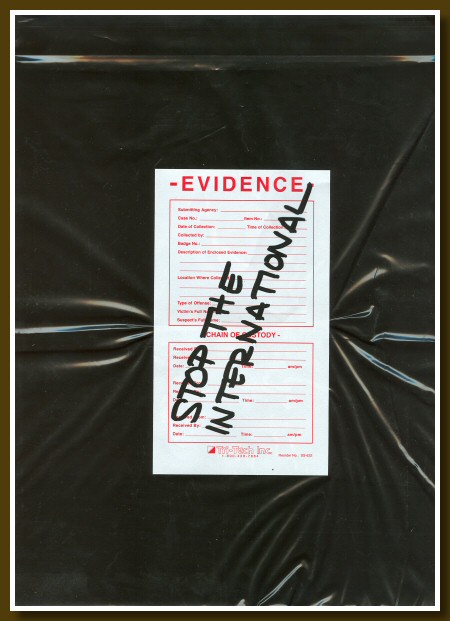 Evidence Package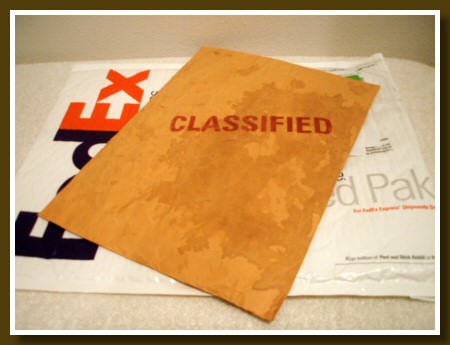 Classified
Warning
: require_once(/home/despoiler/despoiler.org/wp-content/themes/diarynotes/footer.php): failed to open stream: Permission denied in
/home/despoiler/despoiler.org/wp-includes/theme.php
on line
1115
Fatal error
: require_once(): Failed opening required '/home/despoiler/despoiler.org/wp-content/themes/diarynotes/footer.php' (include_path='.:/usr/local/lib/php:/usr/local/php5/lib/pear') in
/home/despoiler/despoiler.org/wp-includes/theme.php
on line
1115