Posted by SpaceBass
on May 11th, 2009 filed in
tips
,
trailheads
Are you a werewolf? Hey, thanks for asking! Nope.
Oh, was there more? You thought we wouldn't be insulted and hurt and crying a little on the inside when you sent us a dog biscuit in the mail? What do you take us for: cold, heartless, automatons? Jiminy Christmas, that was the subject of our last post, for crying out loud (which we are, now. Jerks)!

Dog Biscuit, with Sticker
Informative!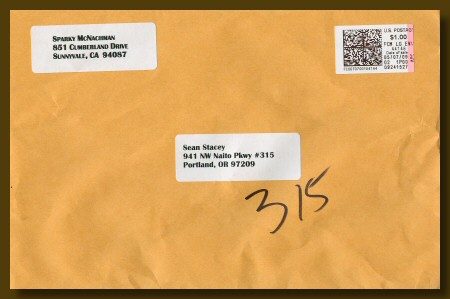 Dog Biscuit
Crowdsource That Shit Challenge: Identify that brand of dog biscuit! Comment here with your guesses.

Package
*Waves at ARG Netcast*
Warning
: require_once(/home/despoiler/despoiler.org/wp-content/themes/diarynotes/footer.php): failed to open stream: Permission denied in
/home/despoiler/despoiler.org/wp-includes/theme.php
on line
1115
Fatal error
: require_once(): Failed opening required '/home/despoiler/despoiler.org/wp-content/themes/diarynotes/footer.php' (include_path='.:/usr/local/lib/php:/usr/local/php5/lib/pear') in
/home/despoiler/despoiler.org/wp-includes/theme.php
on line
1115